For the Lo Brothers, YOSO is all about taste, enjoyment, convenience, and uniqueness. Check out the path of their innovative "FIRSTS!"
YOSO Spreadables
2002
YOSO Spreadables was the first plant-based trans-fat cream cheese spread made in Canada, bringing a whole new sensory experience to Canadians aside of traditional soyfoods such as soymilk and tofu. It has five flavours: Plain, Garlic & Onion, Jalapeno, Sundried Tomato & Basil and Key Lime
YOSO Soygo Multi-Pack
2005
YOSO SoyGo Multi-Pack is the first plant-based yogurt in a varierty pack format made in Canada, bringing a completely new level of convenience as a grab and go option to Canadian families. It come in three flavours: Vanilla, Blueberry and Strawberry
YOSO Soy Yogurt | Blueberry & Raspberry
2007
YOSO Soy Yogurt innovation started with the creation of a plain version, ensuring the best tasting product possible with the fewest ingredients. From that base YOSO ventured beyond to bring flavour bursting excitement as well, leading to the creation of YOSO's Blueberry and Raspberry Soy Yogurt using real berries.
YOSO Unsweetened Coconut Yogurt
2010
YOSO Coconut Yogurt is the first coconut yogurt made in Canada, in an unsweetened recipe. This YOSO First gave a new definition to plant-based yogurt, with its creamy Greek Yogurt like texture and richness.
YOSO Almond & Cashew Yogurt
2013
YOSO Almond and Cashew Yogurt is another game changer of plant-based yogurts with 1-gram of protein per serving, doubling the protein content compared to other almond or cashew beverages.
YOSO Unsweetened Oat Yogurt
2020
YOSO YOATS Yogurt was the first oat yogurt line in Canada. Offered in an unsweetened plain, unsweetened vanilla, and also the first unsweetened blueberry flavour for plant-based yogurts.
YOSO Oat Yogurt in Pie Flavours
2022
YOSO Pie Flavoured Yogurt was the first oat yogurt line with dessert flavours in Canada. Why not combine oat yogurt and dedacent desserts, a perefect two in one! YOSO Oat Yogurt in dessert pie flavours included Apple Pie, Chocolate Banana Pie and Key Lime Pie ... Yumm!
IMMUNO10 Probiotic Smoothies
2022
YOSO Smoothies are the first plant-based high probiotic smoothie with 10 billion probiotics per serving, and paired with functional ingredients. When the IMMUNO10 Probiotic Smoothie line was launched it was offered in five interesting flavours: Unsweetened Minimalist, Vanilla Guarding Angel, Strawberry Overachiever, Lavender & Blueberry Zen Master, Cinnamon Chai Charmer and Irish Moss & Mint Motivator.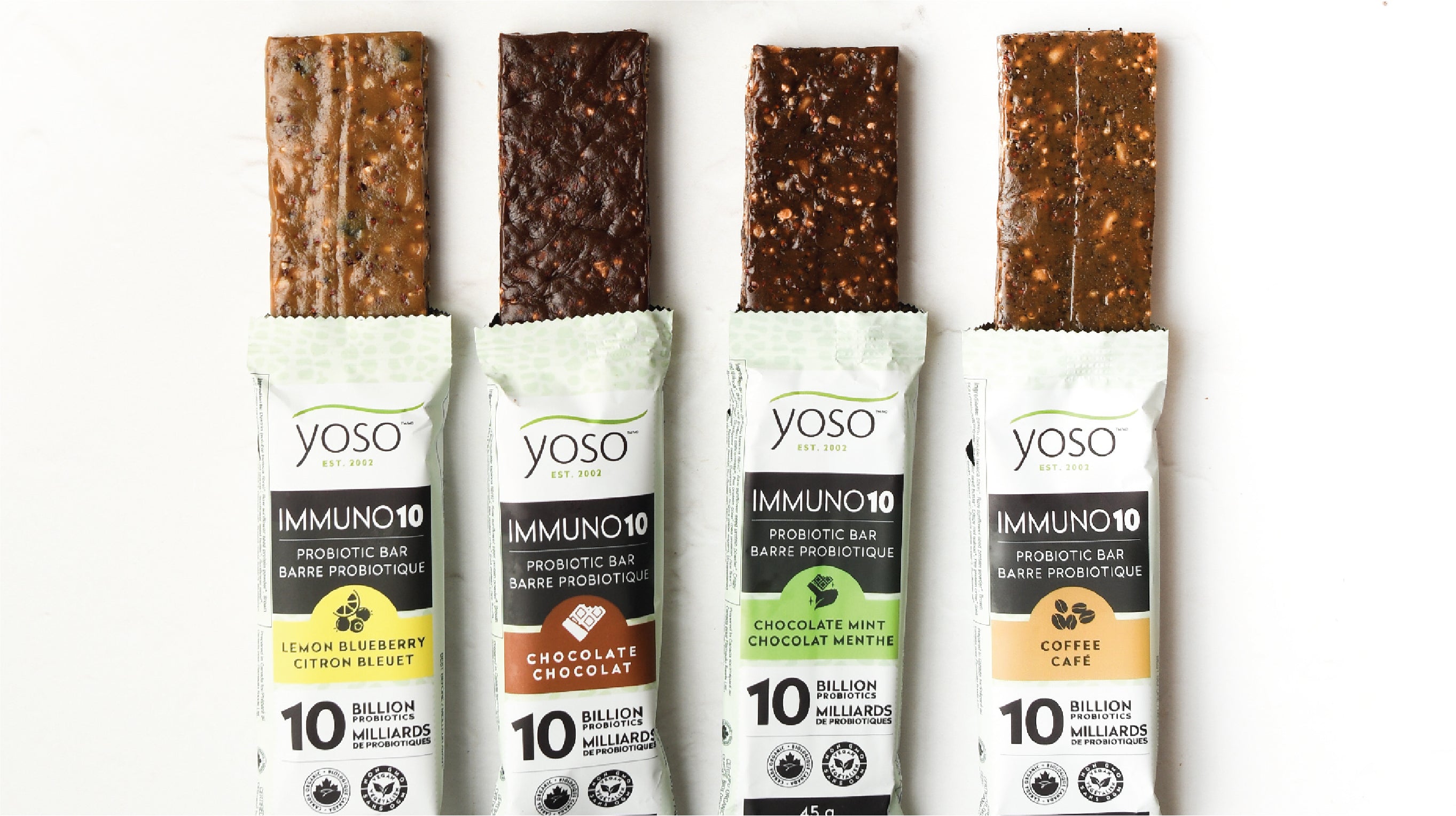 IMMUNO10 Probiotic Bars
2022
YOSO Probiotic Bars were the first plant-based high probiotic snack bar with 10 billion probiotics per serving. These YOSO Bars are also Keto Friendly, Certified Organic, and low in sugar!
Our Mission
Create high quality, great tasting, and healthy sustainable plant-based products all in an effort to enhance gut health and wellness.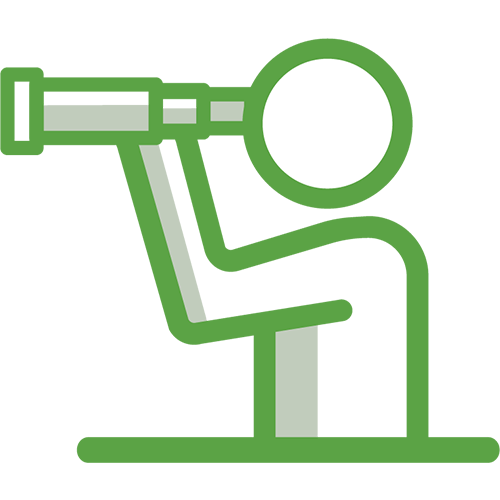 Our Vision
To be the leading Ontario plant-based food manufacturer, by helping families eat healthier through innovative sustainable foods.
Our Promise
YOSO promises to consistently create innovative and true tasting plant-based foods.